Home
The Proven Automotive Cooling Experts
It's a simple fact - a cool car and a cool driver make for better driving. That's why here at Campbellfield Radiator Service, we pride ourselves on providing a comprehensive auto cooling service that covers all radiators, air conditioning and heating, as well as DPF's, DOC, EGR, SCR and oil coolers for all models of cars, four wheel drive, trucks, buses, and industrial machinery. So no matter what you need, big or small - we can do it for you.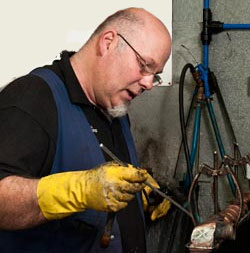 With over 40 years experience, our dedication to customer service gives you total peace of mind with your radiator and cooling system.
Seriously, don't risk it with a cheap imported radiator or with someone who is unsure how to diagnose and correct issues, bring it straight to Campbellfield Radiator Service and we'll get you cool and running right as quickly as possible.
Ask us about On-site Regassing.
If your Trucks can't come to us, we'll come to you.
Call to make a booking.